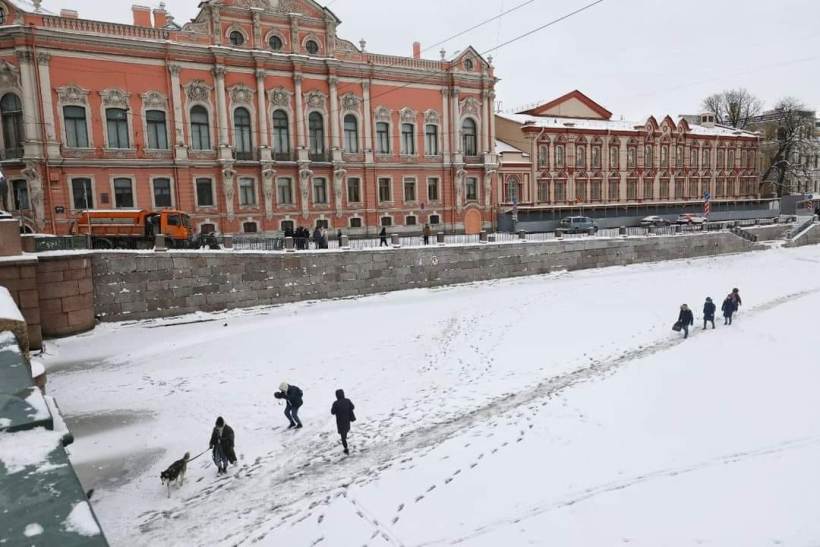 St Petersburg
People go on canal's ice to avoid meeting with the police blocking the streets. They have bags – perhaps, they are not any political protesters, just ordinary citizens going presumably for everyday shopping. But the police is the main danger in Russia now.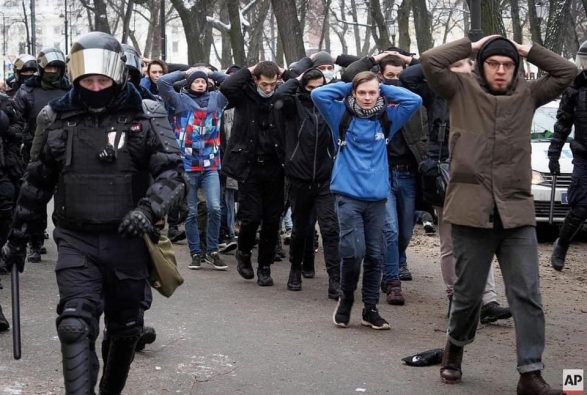 Kazan – capital of the autonomous Republic of Tatarstan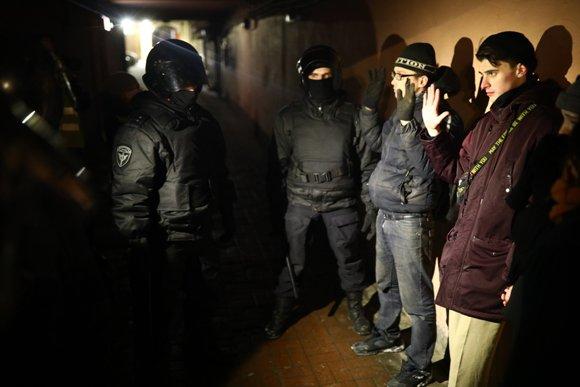 Unknown town, author unknown.