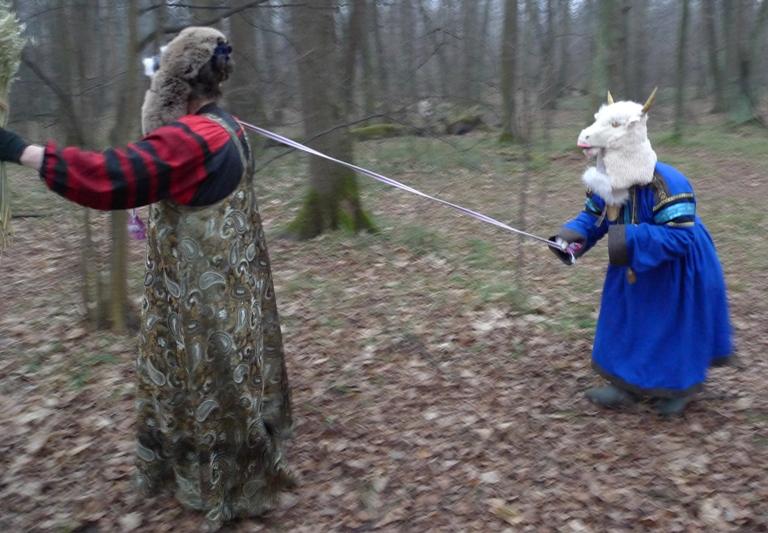 The goat is led. It seems to be their time.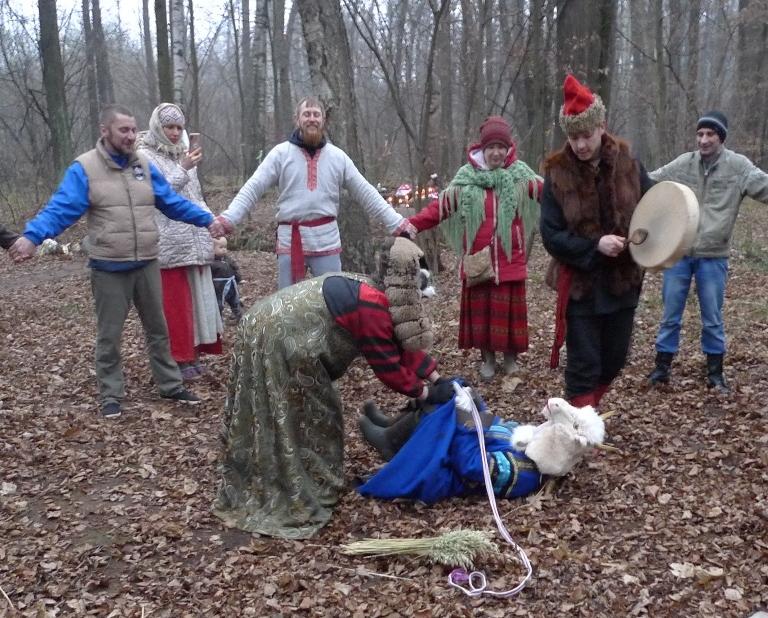 Oh, the goat became ill.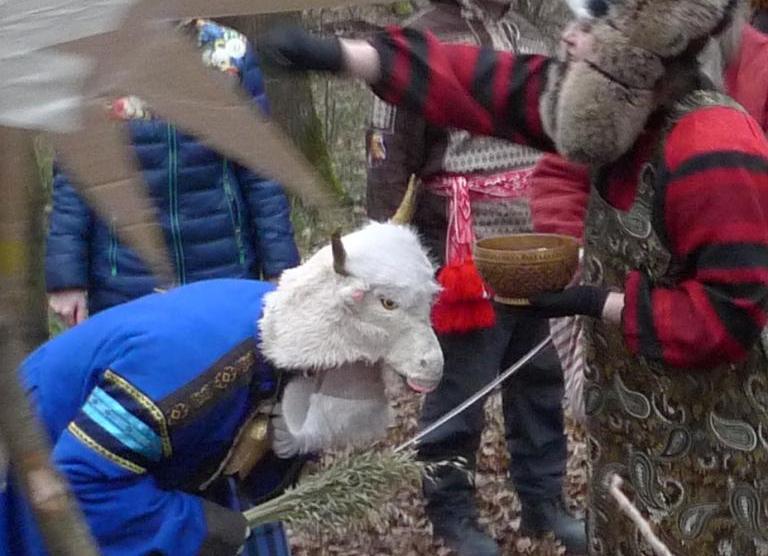 Here alive again.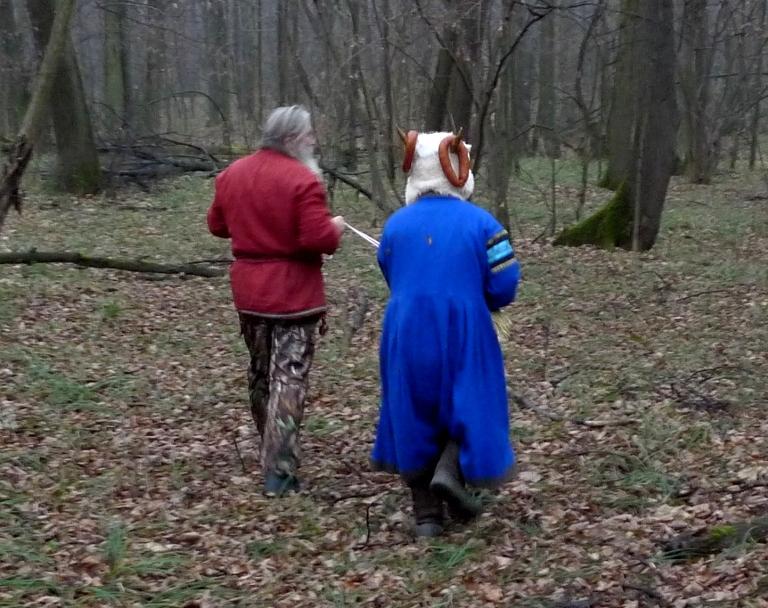 The priest leads the goat back to the forest. For some unknown reason with sausages on the horns – fortunately, the goat is horny enough.
Obviously, hunger does not threaten us, for a while.
Do not ask, what all of that means and symbolizes. During photographying it was hard to catch. But it was thrilling.