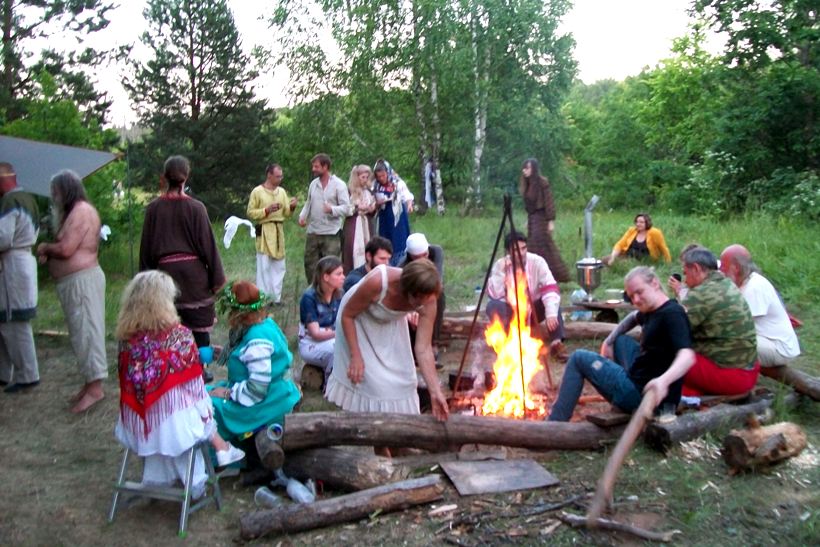 Preparing for the Kupala (summer solstice) night – the main Slavic pagan holiday.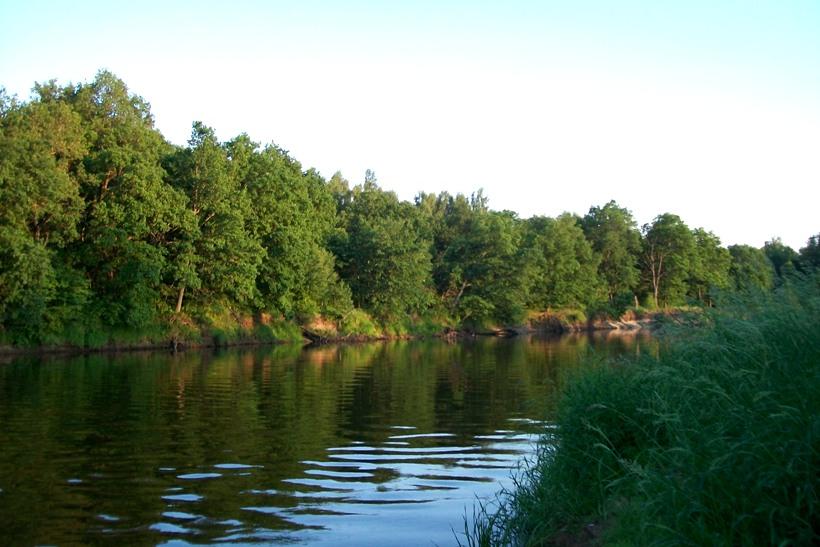 The Kupala rites require natural current water, that is a river.
Klyazma river, hundreds kilometers long, was one of significant Russia's roads in Medieval time. Now Klyazma's sides are wonderful recreational places.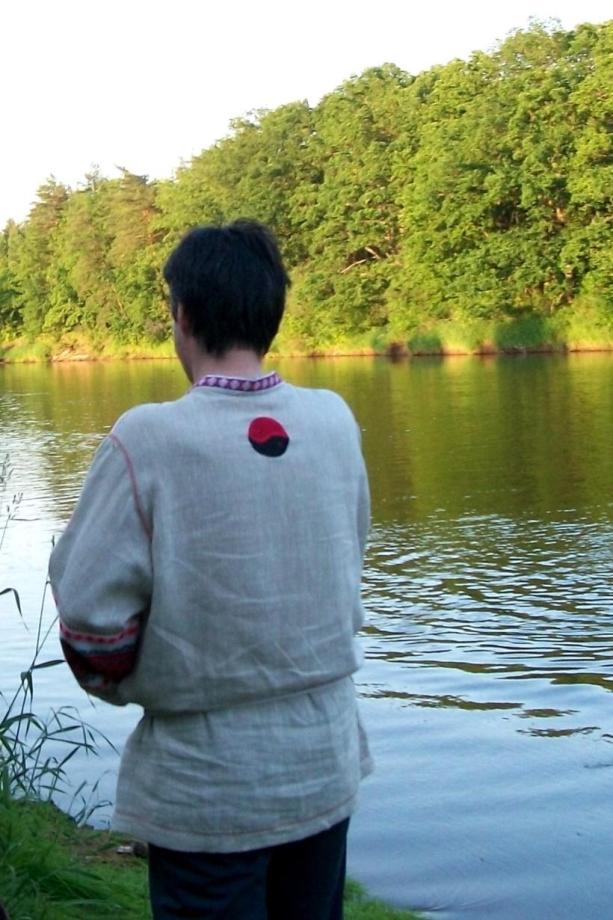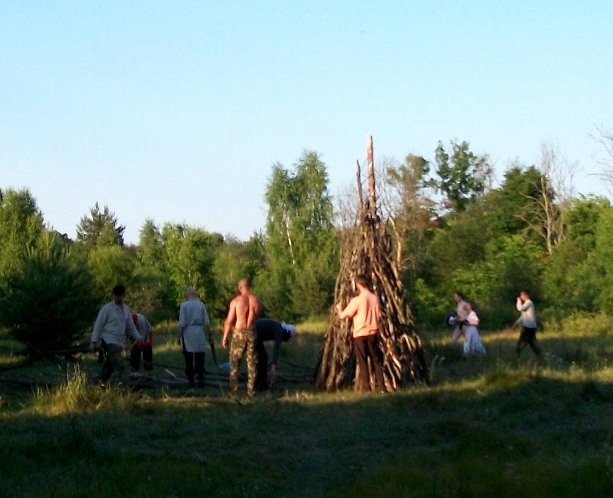 Preparation of the holy Kupala fire.