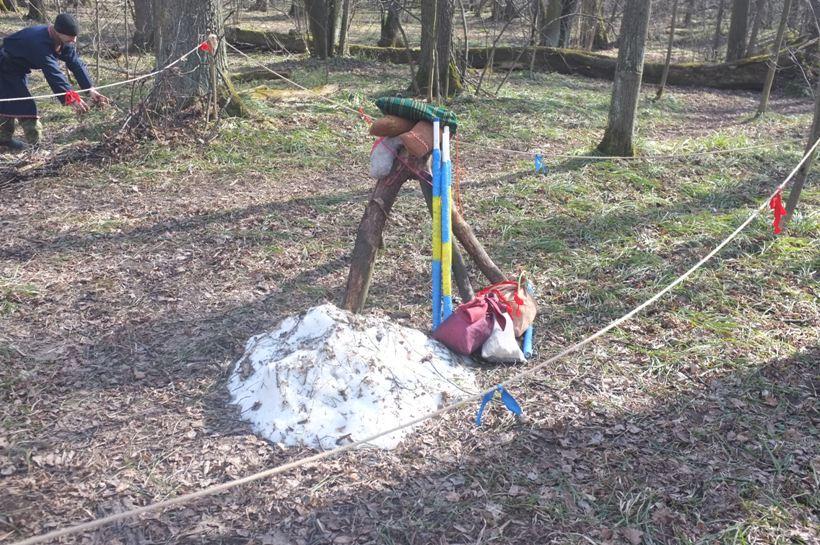 One of Maslenitsa's traditions is attack on the snow fortress. But you see, the sun on the meadow is summery warm, could much snow remain here? The heroic priest-helpers explored around the places where shadows lie, to bring it all.
So, this is the Snow Fortress. The task of the attackers will be to destroy it. The defenders will be armed with theese soft yellow-blue batons.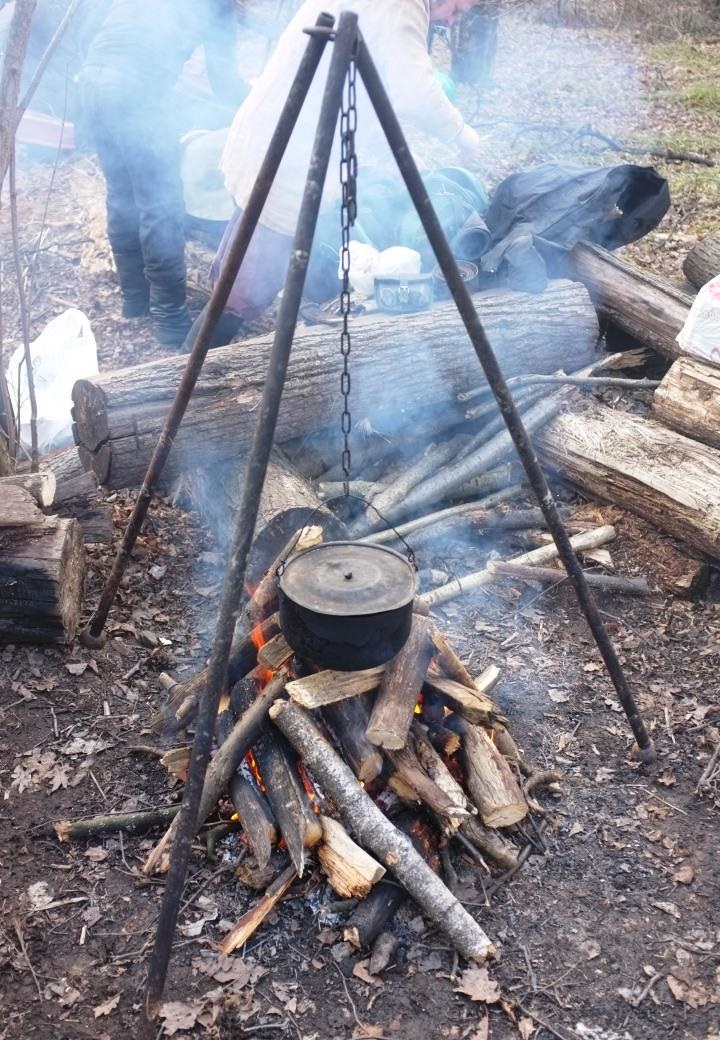 Not in the fortress but beside.