Music
"Stary Olsa" ("Old Olsa", Olsa is a river name),
Belarussian group perfoming medieval music
www.youtube.com/channel/UC_Rr5UNfVFRHwJVy483R6lg —

their youtube channel


en.wikipedia.org/wiki/Stary_Olsa —

briefly

varttina.com — "Värttinä" ("Spindle"), Finnish folk-group
www.youtube.com/user/VarttinaOfficial — their youtube channel
en.wikipedia.org/wiki/Värttinä — briefly
"Sattuma" ("Chance" or "Occasion"),
Karelian folk-group singing in Karelian,
Finnish and Russian languages.
They do not have a channel at youtube, but their songs are abundantly
presented there, by different users.
History
historicalgames.neocities.org — Historical games (Egypt, Greek, Roman, medieval...)
portolanero.neocities.org — Portolan research (medieval nautical maps).
larenlee.neocities.org — "Titanic", concise story with rare illustrations.
www.raatteenportti.fi/inenglish/9 — "Raatteen Portti", Winter War museum.
heninen.net/english.htm — History of Karelia.
Photography
www.kenrockwell.com/tech.htm — Ken Rockwell's articles.
www.imaging-resource.com — digital camera reviews.
Here you cam compare different cameras' parameters.
cameradecision.com — compare digital cameras.
www.lomography.com — "photography's wildchild".
Esperanto
literaturo.org/HARLOW-Don/Esperanto/eaccess/eaccess.book.html
from "Esperanto Book" – good review
esperanto-usa.org/en — Esperanto-USA
esperanto.org.uk — Esperanto Association of Britain
Latin
www.latinitatis.com/latinitas/menu_gb.htm — World of live Latin
linguaeterna.com/en — Lingua Aeterna
Prussian
—

Rebirth of the Prussian language and eventually the people.

Twānkstas Prūsa
Other interest
sysadminday.com — System Administrator Appreciation Day
talklikeapirate.com/wordpress — International Talk Like A Pirate Day
www.venganza.org — Church of the Flying Spaghetti Monster
www.welcomehome.org/rainbow — Rainbow Family (unofficial)
Rainbow Gathering 2008 in Ukraine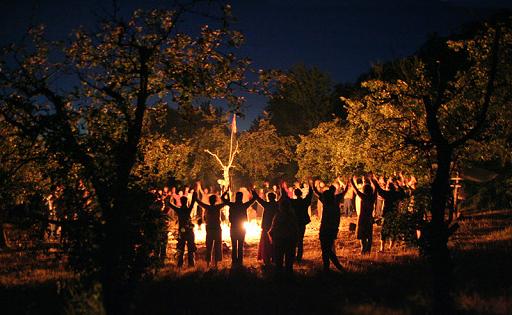 from
rainbow-wiki.ecoby.info
(in Russian)
| | |
| --- | --- |
| | |